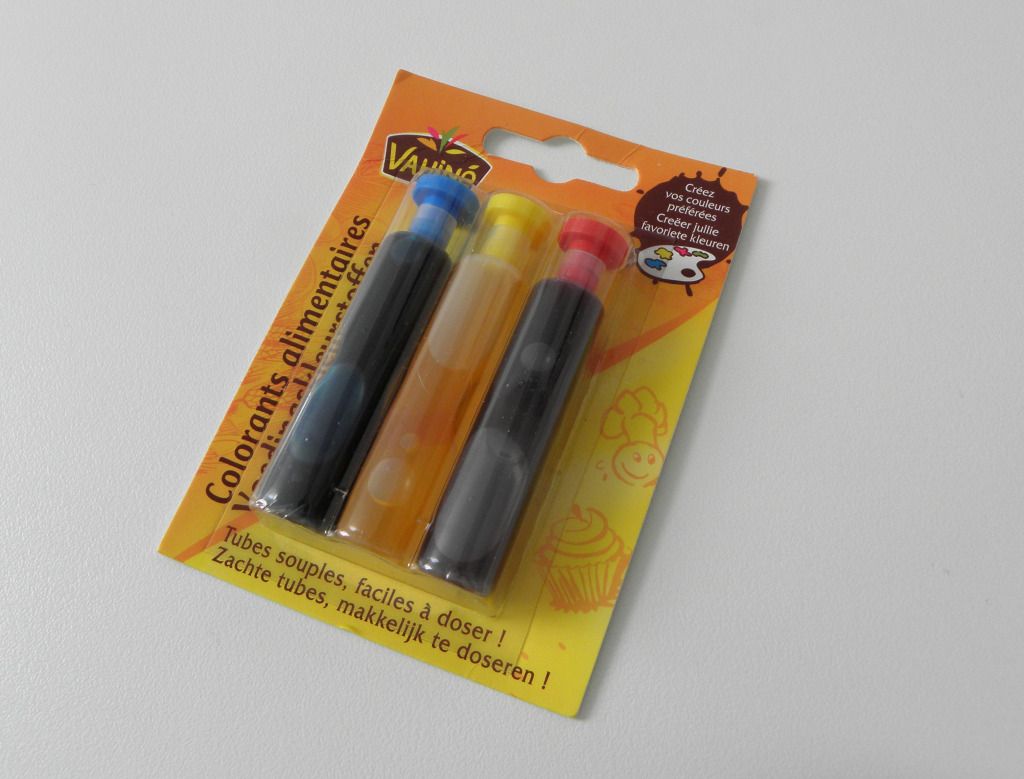 Zoals jullie ondertussen wel al weten, ben ik dol op de ombré trend met gekleurde haarpunten. Lore vertelde me dat ze dit ooit geprobeerd had met voedingskleurstof en dat wou ook ik graag eens uittesten.
Ik koos voor simpele voedingskleurstof om taarten en cupcakes mee te kleuren.
Het leuke aan deze voedingskleurstof is, dat op de achterkant staat hoe je bepaalde kleuren kan verkrijgen. Zo kan je makkelijk paars, pastelgroen of turkoois aanbrengen in je haar.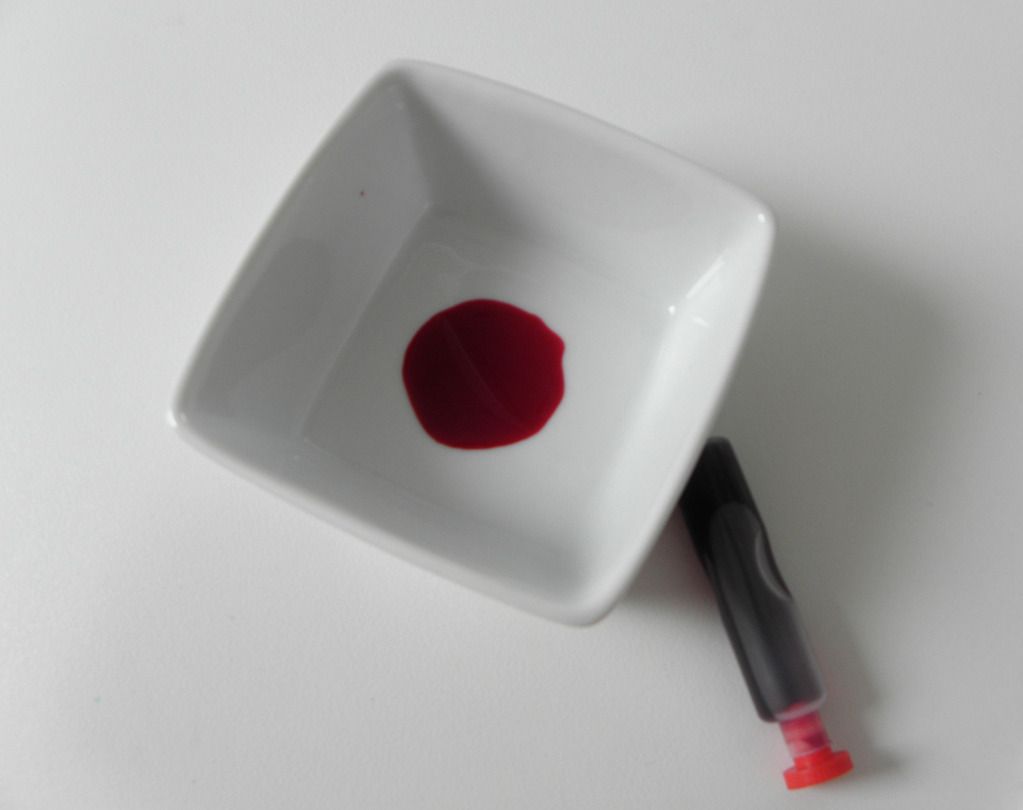 De werking is vrij simpel, maar ook vrij omslachtig. Je doet eerst enkele druppels voedingskleurstof in een kommetje doen en hier dan je lok in doppen. En dan wordt het rommelig. Als je je lok uit de kleurstof haalt, drupt er nog wat uit met resultaat dat heel de badkamer gekleurd is.
Ik dacht een slimme methode gevonden te hebben om dit te ontwijken, door het haar uit te persen, maar dan waren mijn handen ook gekleurd. Gebruik dus rubberen handschoenen :-).
Het resultaat vond ik fantastisch! Ik koos voor blauw en rood in mijn haren aan te brengen. Het was subtiel, maar ook heel mooi. De kleurtjes wassen wel uit na één wasbeurt. Maar wil jij ook graag gekleure haarpunten uittesten zonder the commitment? Dan is dit iets voor jou!
PS: deze methode werkt enkel voor meiden met wat lichter haar.